Last Thursday I decided to do four 30 minute pet photography sessions.
I wanted to test out a new "Ring Flash" I had purchased from
www.AlienBees.com
On the first 3 sessions I had the RingFlash mounted to my camera and
totally blew the eyes out and overexposed everything.
My wife carefully reconstructed the eyes on the first cat and it's owner didn't
suspect a thing saying that we captured "Cookie" perfectly.
The other cat and two dogs were even worse. They were so bad that we didn't
even attempt to use Photoshop to try to resurrect them but I printed them anyway.
My wife thought I didn't have a hope in hell of making a sale from any of them.
In fact - she just wanted top trash them and explain to the customers that they
didn't turn out because I was experimenting with my new Ring Flash.
As I was walking out the door to go show the prints I told my wife that it's surprising
what people will buy. So when I returned having sold all 4 packages for $160 each
she said shaking her head... "You're joking - unbelievable, I wouldn't have bought them".
But there you go. People love their pets and will purchase what we consider lousy photos
of them if given the opportunity.
Towards the end of the last session I removed the RingFlash from my camera and mounted it
to a lightstand and attached a Softbox which solved the problems so...
from now on the Ringflash will be spot on!
"Here's a glow in the dark kitty before "eye reconstruction"
taken with my camera mounted to the ringlight.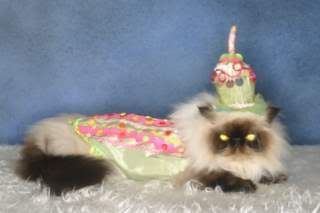 And here's a shot from the end
of the last session...
using the ring flash with a softbox.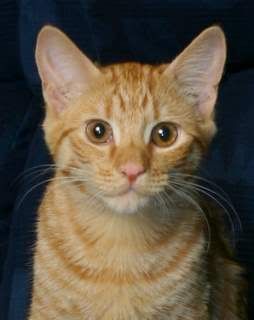 The best part is how easy it is to get customers! I could easily do 5 to 10 a day.
Good for pocket money but still, our most profitable venture is our Antique Family Portraits.
Cheers,
Steve Shulenski
www.MaverickPhotographer.com